All event information is subject to change. Please check the website or social media pages of the event's organizers for the most up-to-date information.
Events:
Anderson Young Ballet Theatre: Sleeping Beauty
Date: March 4th-5th
Time: Sat 7:30PM, Sun 2:30M
Location: Paramount Theatre – Anderson, IN
"The Paramount Theatre welcomes Anderson Young Ballet Theatre's production of THE SLEEPING BEAUTY. This beloved fairy tale ballet is based on the original story (La Belle au Bois Dormant) by Charles Perrault and danced to the score by Pyotr IIyic Tchaikovsky. Bring your family and experience a dreamscape of a lovely princess cursed as a baby by the evil Carabosse, and saved by her guardian, the Lilac Fairy. Enjoy this classic story set to delightful music, wonderful dancing and dramatic scenery with Anderson's own pre-professional ballet company."
Chapel Hart
Date: March 9th
Time: 7:30PM
Location: Paramount Theatre – Anderson, IN
"Sisters Danica and Devynn Hart and cousin Trea Swindle make up Chapel Hart, whose colorful and contagious energy has flourished into a full live band experience. In 2021, the Mississippi trio was inducted in to CMT's Next Women of Country. The group has an amazing ability to tug on your heartstrings with a tender ballad, then have you pumping your fist in unison to the pulse of hard-hitting music."
The ALLEY Theatre: Romeo and Juliet 
Date: March 16th-19th
Time: Thurs-Sat 7:30PM, Sun 3PM
Location: Anderson Museum of Art – Anderson, IN
"The ANDERSON MUSEUM of ART will once again house the lyrical phrases of Shakespeare, with the production of this classic play. KAYLA CANGE directs this tragedy of families, societal status, and young love, featuring some of the most famous lines in all theatre."
Rhythm of the Dance
Date: March 17th
Time: 7:30PM
Location: Paramount Theatre – Anderson, IN
"Combining traditional dance and music with the advanced stage technology, this two-hour dance and music extravaganza takes audiences on an exhilarating and exciting, energy-packed time trip through the ages. This new era in Irish entertainment is internationally rated as one of the most popular Irish step dance shows in the world."
The Price is Right LIVE
Date: March 19th
Time: 3PM & 7PM
Location: Harrah's Hoosier Park – Anderson, IN
"The Price Is Right Live is the hit interactive stage show that gives eligible individuals the chance to hear their names called and "Come On Down" to win. Prizes may include appliances, vacations and possibly a new car! Play classic games just like on television's longest running and most popular game show…from Plinko to Cliffhangers to The Big Wheel and even the fabulous Showcase."
Duck Creek Players: Pride & Prejudice
Date: March 23rd-25th
Location: Historic Elwood Opera House – Elwood, IN
"Jane Austen's classic romantic comedy comes to the Elwood Opera House stage on March 23, 24 and 25."
38 Special
Date: March 24th
Time: 7:30PM
Location: Paramount Theatre – Anderson, IN
"Legendary Southern rock band 38 Special produced hits including "Hold On Loosely," "Rockin' Into The Night," "Caught Up In You," "Fantasy Girl," "Back Where You Belong," "Second Chance," and more."
Live Racing Opening Weekend
Date: March 24th-25th
Time: First Post – 6:15PM
Location: Harrah's Hoosier Park – Anderson, IN
The Battle of Olympus
Date: March 24th-26th
Location: White River Paintball – Anderson, IN
"The Titanomachy is upon us. It all began when the Titan Cronus overthrew his own father in an act of rebellion, becoming ruler of the land, sky, and sea. As the eons passed, Cronus grew mad with power, leading him to consume his own children in a flurry of paranoia.
But one child managed to escape this gruesome fate: Zeus. Zeus saved his consumed siblings and together, tired of the endless cruelty of the Titans, the Olympians rebelled.
Will you fight alongside the Olympians and banish the Titans to Tartarus for eternity? Or will you fight as a Titan for control over the universe?"
Fairytales on Ice
Date: March 29th
Time: 7PM
Location: Paramount Theatre – Anderson, IN
"Fairytales On Ice takes classic fairytales and spins them with upbeat modern music, theatrical storylines, special effects, and the live sport of figure skating. You'll see champion ice skaters, cirque performers, and live singers, as they bring fairytales to life."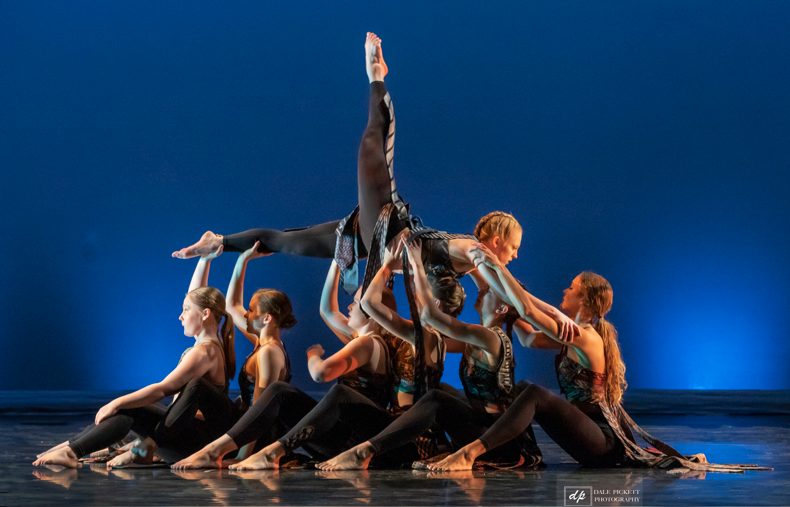 Spring into Dance
Date: March 31st
Time: 7:30PM
Location: Reardon Auditorium, Anderson University – Anderson, IN
"Our season concludes with this concert featuring choreography by faculty and guest artists, all performed with the highest levels of professionalism and artistry."