All event information is subject to change. Please check the website or social media pages of the event's organizers for the most up-to-date information.
Lapel Village Fair
Date: July 7th-8th
Location: Downtown – Lapel, IN
Friday – Vendor booths open (12PM-8PM), Dan's Fish Fry (4PM-7PM), Street Dance (8PM-10PM)
Saturday – Vendor booths open (10AM-6PM), Optimist Club 5K Run/Walk (8AM), Car Show (9:30AM-2:30PM), Parade (3:30PM), Fall Creek Valley Community Band (5PM), Untethered Hot Air Balloon Ride (6PM)
57th Annual Redbud 400
Date: July 15th
Time: Gates Open – 4:30PM, Racing Begins – 7:30PM
Location: Anderson Speedway – Anderson, IN
Division: ASA Stars National Tour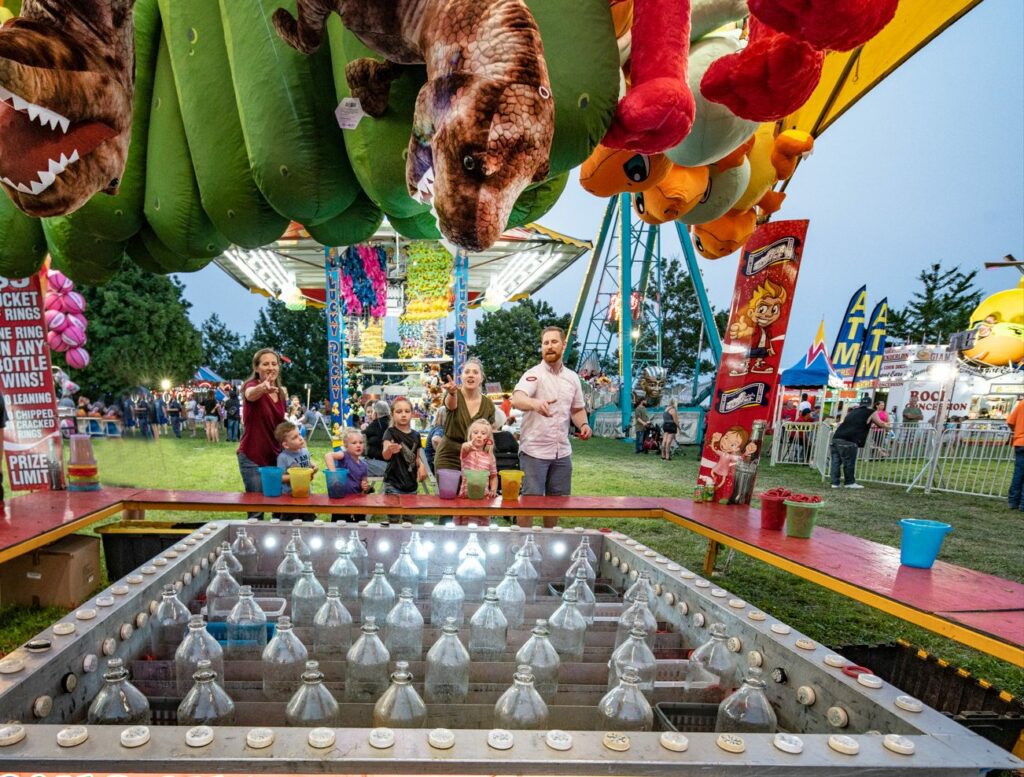 Madison County 4-H Fair
Date: July 16th-22nd
Location: Beulah Park – Alexandria, IN
"Family fun for all since 1929. Great entertainment, quality music, buildings of crafts and fine handiworks, all phases of agriculture, a wide variety of youth activities, carnival rides and games and of course, mouthwatering fair food."
Bicentennial Birthday Bonanza
Date: July 23rd
Time: 12-6PM
Location: Dickmann Town Center – Anderson, IN
"The major bicentennial 'signature event' will occur with a county-wide community 'birthday bash' in downtown Anderson. The event will feature entertainment, food and other refreshments, fun activities for kids and families, and displays about Madison County's history."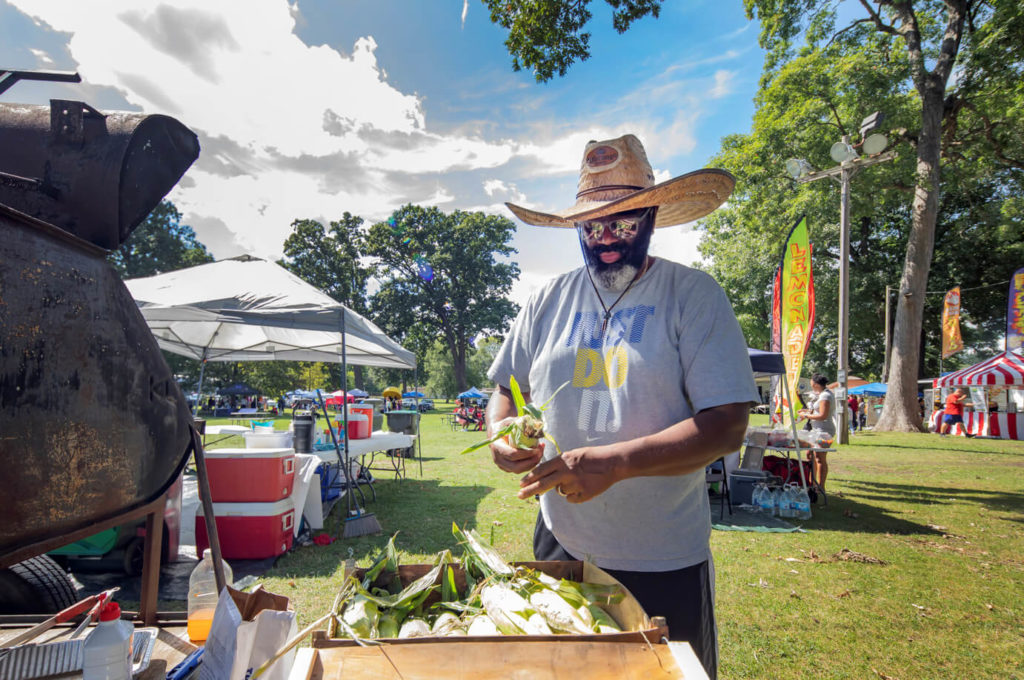 Anderson Black Expo's Summer Celebration
Date: July 28th-30th
Location: Jackson Park – Anderson, IN
Come enjoy the parade, entertainment, vendors, sports, car show, and other activities!
Checkered Flag Gala & The Madison County 200
Date: August 4th-5th
Location: Anderson Speedway – Anderson, IN
"August 4 and 5 will be 'The Madison County 200' race weekend, a partnership with the Anderson Speedway in honor of the bicentennial. Friday night will see a Checkered Flag Gala, and race being staged the next day! Gala: 6PM – Cocktail Hour, 7PM – Dinner, 8-10PM – Dance to Music by the Flying Toasters"
Dan Patch Stakes
Date: August 11th
Time: 6:15PM
Location: Harrah's Hoosier Park – Anderson, IN
"Join us for the 30th running of the Dan Patch Stakes! Enjoy championship harness racing, food trucks, FREE t-shirt giveaway, prizes and more!"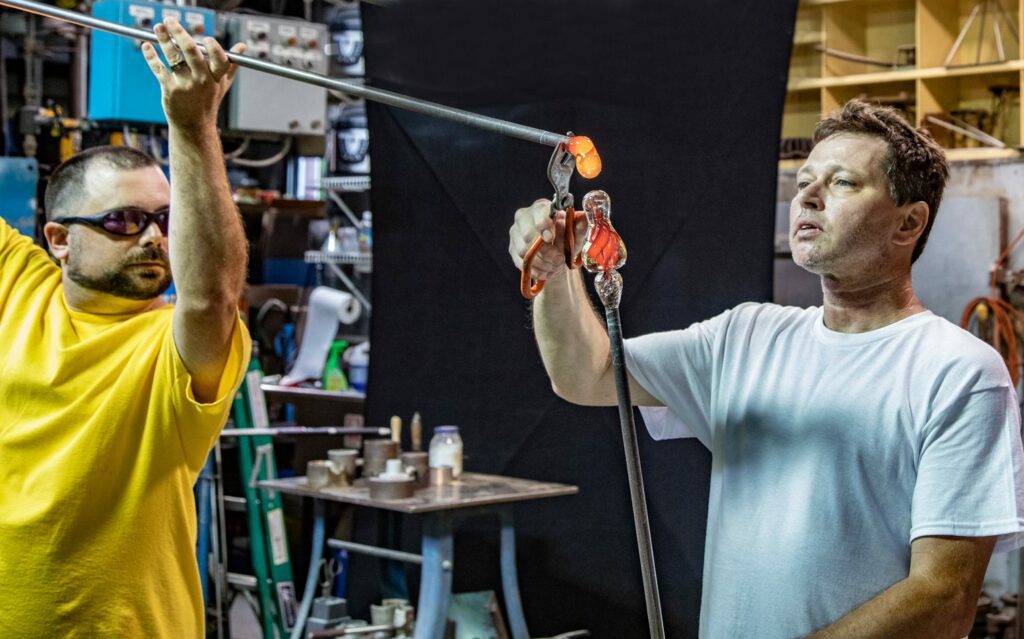 Elwood Glass Festival
Date: August 18th-20th
Location: Callaway Park – Elwood, IN
"The Glass Festival includes a parade, carnival rides, arts and crafts, food, collectibles, bus tours, demonstrations, and fun contests. The Vintage Rollers Car Show brings more than 300 classic and antique cars each year. Live bands and other entertainment perform at the Jim Knoop Amphitheater at Callaway Park. And free bus tours are available daily and include stops at Carol's Legacy Glass and the House of Glass.
The Glass Festival is an event for the whole family. Admission is FREE!"
Way Out Beer Fest
Date: August 19th
Time: 3:30-7:30PM
Location: Main Street/Pax Verum Brewing Co. – Lapel, IN
"Focusing on unique, unusual and rare 'way out' beers from over 30 breweries, Way Out Beer Fest offers unlimited samples on the picturesque, downtown Main Street of Lapel, Indiana. Expect to enjoy many new beers and/or riffs on existing beers. Attendees will also have the opportunity to vote on their favorite 'Way Out People's Choice' beer & brewery at the fest.⁠ Unlimited samples, live music, food trucks and a commemorative tasting glass are included in the ticket price."
Anderson Gaslight Festival
Date: August 26th
Time: 9AM-9PM
Location: Historic West 8th Street – Anderson, IN
After celebrating Anderson's first Gaslight Festival 50 years ago, this treasured event will return! Enjoy the parade, tours of historical homes, a kid's zone, carriage rides, a car show, music, and so much more!
ParkFest
Date: September 7th
Time: 6PM
Location: Barnhart Field at Falls Park – Pendleton, IN
Bring your own picnic and come to Barnhart Field for the 3rd Annual ParkFest. Children's activities, great music, awesome community spirit!
Fall Creek Heritage Fair
Date: September 8th-9th
Time: 10AM-6PM
Location: Falls Park – Pendleton, IN
"100+ vendors. Handmade, vintage, arts and crafts, food, live music."
Downtown Pendleton Fall Festival
Date: September 8th-9th
Time: Fri 10AM-6PM, Sat 10AM-5PM
Location: Downtown – Pendleton, IN
"Art and exhibit, craft booths, food, kids' zone, music, and more."
Andersontown Powwow and Indian Market
Date: September 9th-10th
Time: Sat 10:30AM-11PM, Sun 10:30AM-4PM
Location: Beulah Park – Alexandria, IN
"Enjoy Indiana's Native American history as you learn the ways of the Miami and Delaware Nations, authentic foods, Native American art, activities for the young and old!"
Frankton Heritage Days Festival
Date: September 15th-17th
Location: Heritage Field – Frankton, IN
"Three days of festival fun for 48 years. Family-friendly atmosphere. Free entertainment, Saturday parade and fireworks, clown and magic shoes. Antique tractor pulls, 5K run/walk, car show, vendors, carnival and variety of great food. Free parking and shuttle service."
Spirit Fest
Date: September 16th-17th
Time: Sat 10AM-6PM, Sun 10AM-4PM
Location: Camp Chesterfield – Chesterfield, IN
"Our beautiful, historic grounds will once again be filled with visitors who are eager to visit their favorite reader, body worker, or vendor and see what new and exciting people have joined us. This year's event will be held entirely outdoors."