Whether you're an incoming freshman or you're finishing up your senior year, this list is for you. Find your new favorite lunch spot, break a world record, or discover the best date spot with that one person (you know who we're talking about) from English class. Don't miss out on these go-to places for college students in Madison County!
Breakfast: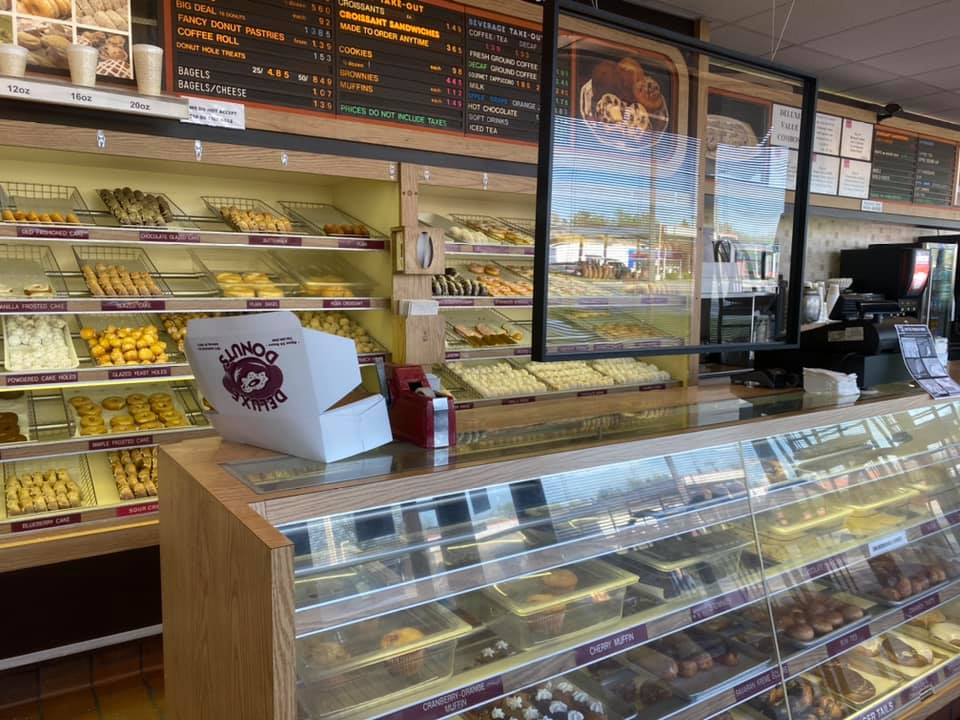 Deluxe Donuts – Only two minutes from campus sits Deluxe Donuts. This donut & coffee shop has been around since 1969 and is open every day of the week for most of the day. Craving a donut after dinner? AU students can get 3 donuts for just $3.25, so grab one for dessert, one for your friend, and one for breakfast the next morning!
520 S Scatterfield Rd. Anderson, IN 46012
Eva's Pancake House – There are many delicious breakfast places in Anderson, but AU students flock to Eva's Pancake House. Be sure to order some of their most popular items, like their huge omelettes, flavorful skillets, or, of course, the fluffy pancakes.
831 Broadway St. Anderson, IN 46012
Lunch:
Lemon Drop – This former drive-in from the 1950s is not just an Anderson staple, it's an Indiana staple. Known for its onion burgers and lemon drop candies, the Lemon Drop will definitely become one of your favorite lunch places to go with friends.
1701 Mounds Rd. Anderson, IN 46016
Dinner:
Burro Loco – Walk around the Valley on a Friday afternoon and you'll most likely hear someone say "Want to go to Burro tonight?" This restaurant is sure to be a go-to dinner spot with their great queso and their AU student discount!
21 W 8th St. Anderson, IN 46016
Gene's Rootbeer and Hotdogs – Because Gene's is only open seasonally (usually March-September), it's important to stop by whenever you can! Drive right up and get served delicious Spanish dogs and frosty mugs of rootbeer in the comfort of your own car!
640 S Scatterfield Rd. Anderson, IN 46012
Outdoor:
Mounds State Park – Outdoorsy person or not, Mounds State Park is bound to steal your heart! The beautiful greenery in the summer, falling leaves in autumn, snow-covered branches in winter, and budding flowers in spring are all sights to behold. Don't forget your comfortable shoes!
4306 Mounds Rd. Anderson, IN 46017
Shadyside Memorial Park – Looking to get some fresh air after a long day of classes? Take a stroll along the paths by the water at Shadyside Park! The scenic paths are perfect for a casual walk, and you might even catch a concert in the park in the evening.
1112 Broadway Ave. Anderson, IN 46016
Fun Activities:
World's Largest Ball of Paint – Madison County boasts this unique world record-holding attraction that YOU can be part of, too! What started as a baseball is now a giant ball of paint with more than 27,000 coats of paint. Want your turn? Contact the people who started it all at 765-724-4088 and set a date!
10696 North County Road 200 West Alexandria, IN 46001
Anderson Farmers Market – Love fresh produce, baked goods, handmade jewelry, or hand-picked flowers? Check out the Anderson Farmers Market on Saturday mornings from 8AM-12PM! The market is downtown–only a short drive from campus. Visit every Saturday morning from late spring to early fall for a different selection of goods you can buy!
1102 Central Ave. Anderson, IN 46016