In the heart of Madison County, Indiana, a very special event happens every year—the Andersontown Powwow & Indian Market! This vibrant celebration of Native American history and traditions provides everyone with the opportunity to experience the incredible art, customs, and spirit of these communities and learn about their significant contributions.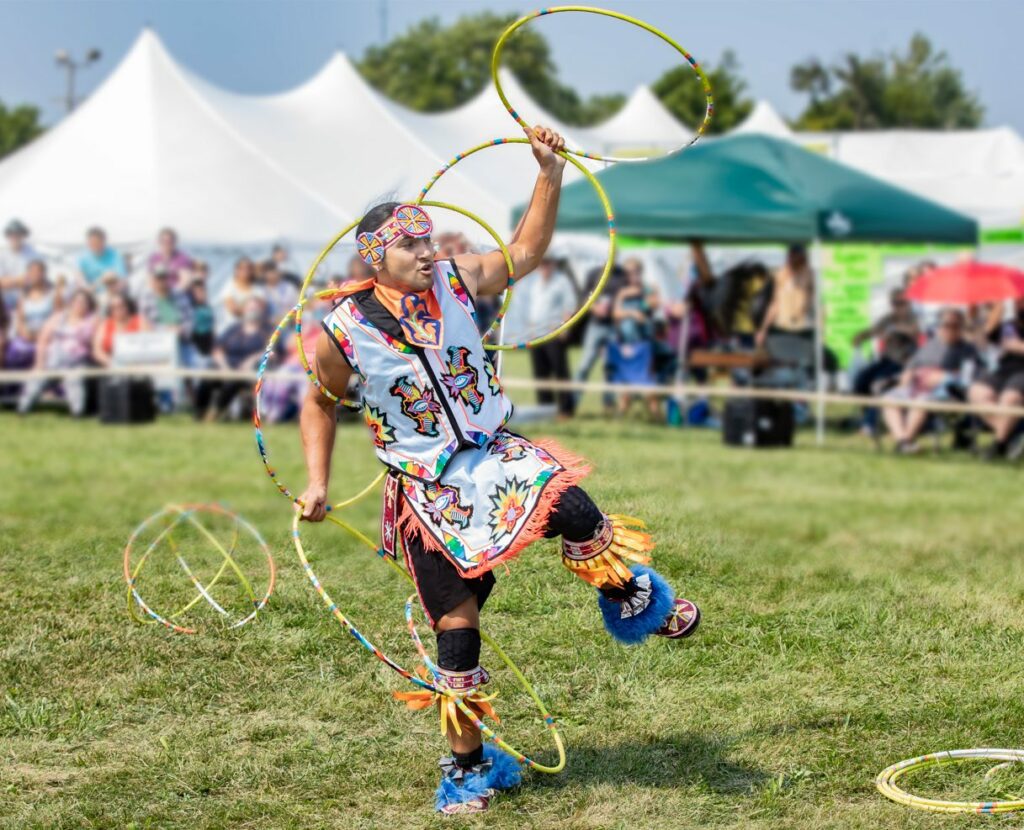 Mesmerizing Dance Performances
Some of the most captivating moments of the Powwow are from the mesmerizing intertribal dance performances. Picture dancers dressed in elaborate, colorful regalia, moving to the rhythm of traditional drums. Each dance tells a story of Native American history, and the regalia reflects the unique styles of different tribes. From dances like the round, bean, two-step and more, these offer a glimpse into the excitement and meaning behind many intertribal traditions.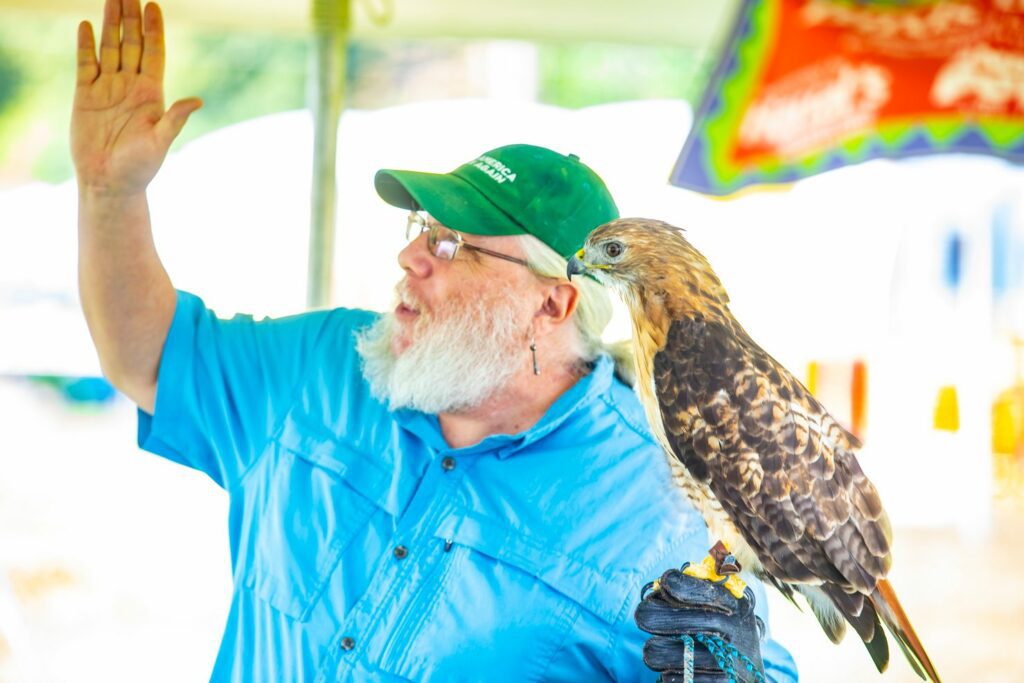 Stories That Echo Through Generations
Throughout the event, storytelling sessions weave a tapestry of history and tradition. Elders and storytellers from various tribes share stories that have been passed down for generations, preserving cultural heritage and passing on valuable lessons. These stories illustrate the deep connection between people, the land, and nature, emphasizing the importance of respecting and nurturing our environment.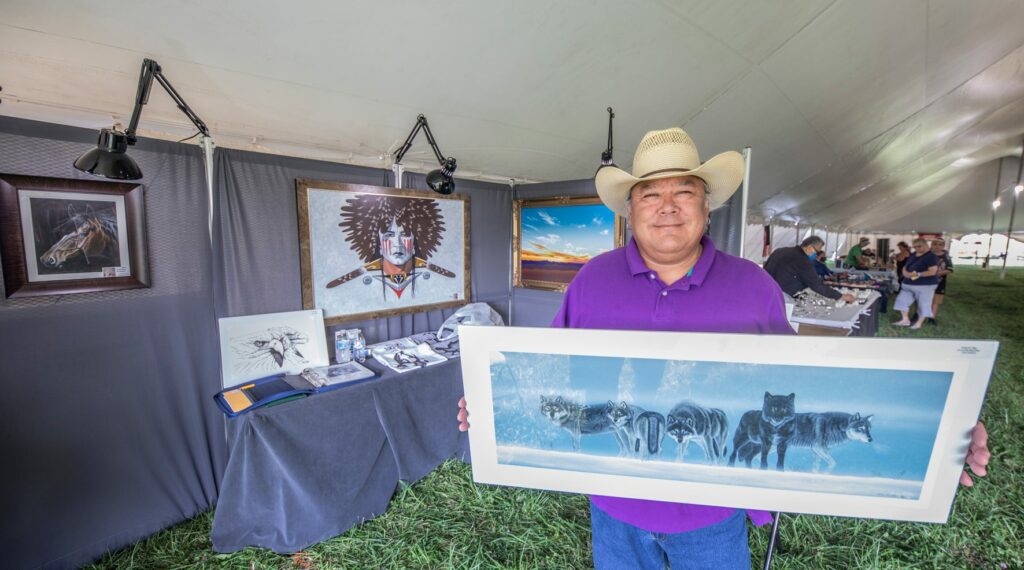 Exploring the Indian Market
The Indian Market is another captivating aspect of the event. It's a space where Native American artists and craftspeople showcase their incredible talents. Visitors can explore a variety of handmade jewelry, vibrant textiles and unique artworks. Supporting these artisans contributes to the preservation of traditional craftsmanship and supports the economic well-being of indigenous communities.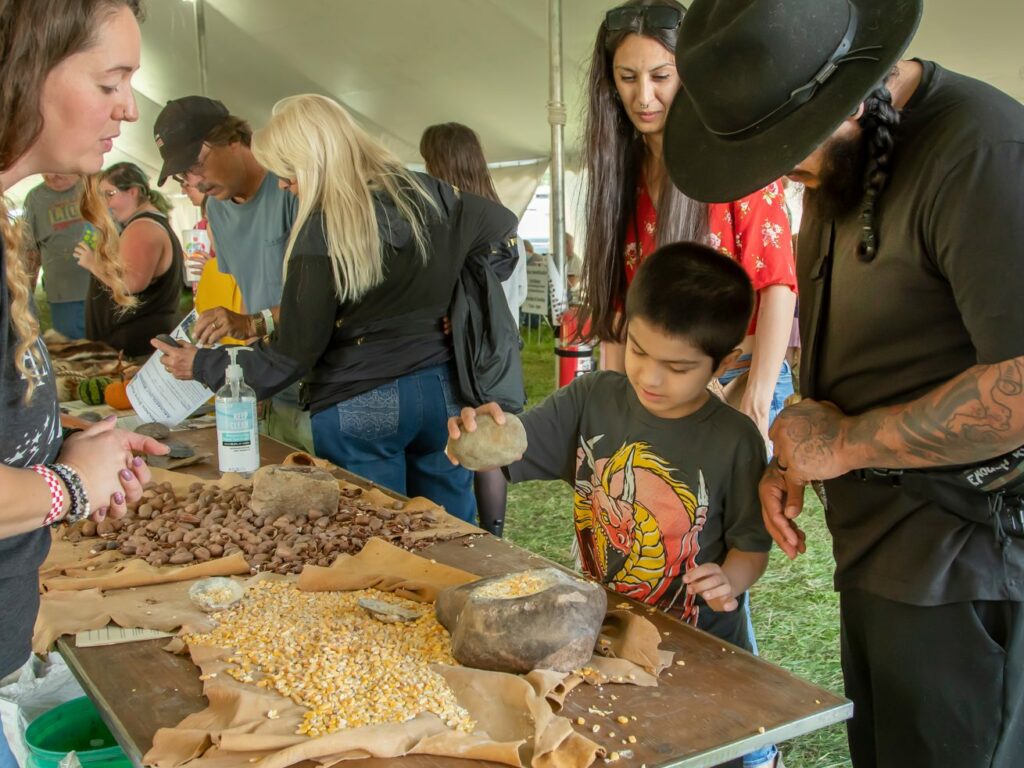 Learning Together
The Andersontown Powwow & Indian Market is more than just an event; it's a bridge that fosters understanding and respect between indigenous and non-indigenous communities. By engaging in the dances, listening to the stories, and appreciating the art, we gain insight into the history and significance of Native American culture. This event encourages us to recognize and honor the resilience and traditions of Native Americans, enriching the cultural fabric of our region.
2023 Event Details:
When: September 9th-10th
Saturday 11AM-10PM
Sunday 11AM-4PM
Where: Beulah Park (503 S Park Ave Ste 599 Alexandria, IN 46001)
Cost: Adults $8, Children FREE, Parking FREE
Website: https://www.andersontownpowwow.org/