Nestled in the heart of Madison County, Anderson Speedway stands as a testament to the thrilling world of racing. For over 70 years, this iconic racetrack has been a destination for racing enthusiasts and drivers alike. From its rich history to the exhilarating race day experiences, Anderson Speedway continues to captivate fans with its large number of races. Let's dive into the legacy, typical race day procedures, and some of the most anticipated races at Anderson Speedway!
A Glimpse into History:
Since it opened in 1948, this racetrack has been a special place for racing enthusiasts. The track's unique design, with its quarter-mile oval and tricky figure-eight layout, has challenged drivers and thrilled fans. Talented drivers have honed their skills on this track and become well-known in the racing world, inspiring future generations of racers along the way.
Hard work, dedication, and love for racing have shaped this beloved racetrack. It has become an integral part of Madison County's identity, celebrating the excitement and spirit of speed. Anderson Speedway continues to inspire and entertain, ensuring that the legacy of racing lives on for generations to come.
Race Day Procedures:
On race day, make sure to arrive early to buy refreshments and settle into your seat in the stands. Once the race starts, get ready for the excitement! Feel the roar of the engines, catch the smell of burning rubber, and experience the thrill as drivers speed by. It can get loud, so remember to wear ear plugs or headphones to protect your hearing! Check out Anderson Speedway's Frequently Asked Questions for more details.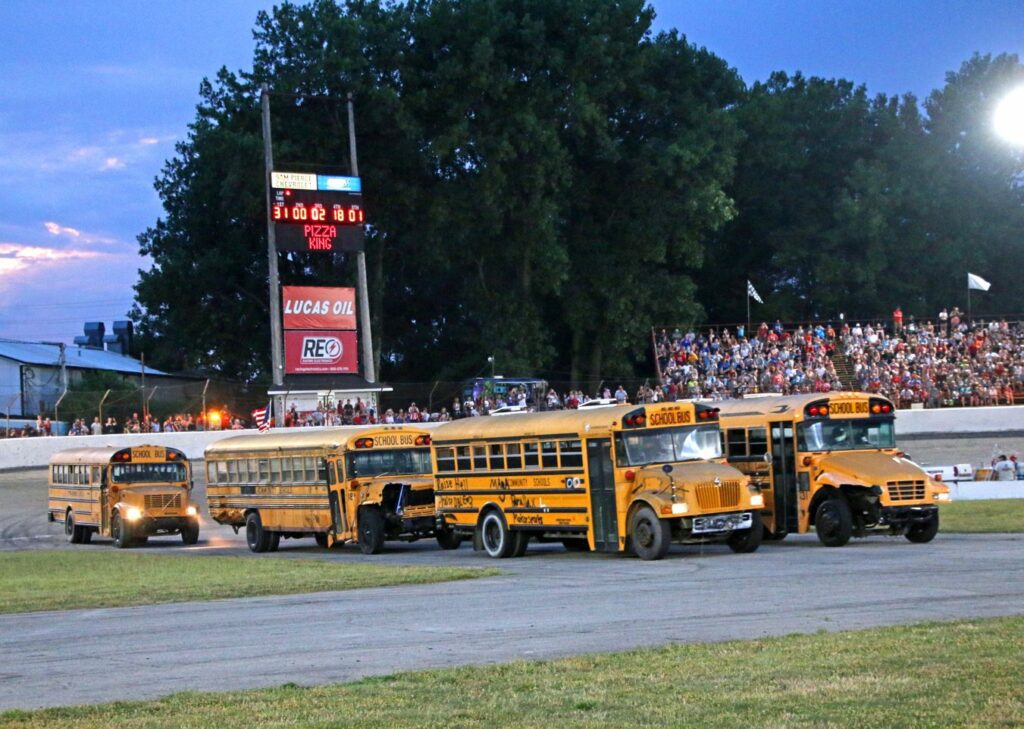 Unforgettable Races:
Anderson Speedway hosts various races that keep fans on the edge of their seats. Here are just a few:
a) Little 500: This prestigious race is the crown jewel of Anderson Speedway. It features 33 non-wing sprint cars competing in a challenging 500-lap endurance race, attracting talented drivers from all over the country.
b) Redbud 400: The Redbud 400 is an intense event that showcases top late model stock car drivers. With fierce competition and high stakes, this race guarantees thrilling moments for spectators.
c) Figure 8 Madness: Get ready for heart-pounding excitement at Figure 8 Madness! This thrilling event takes place on the unique figure-eight track, where drivers skillfully navigate the intersection, creating unforgettable moments.
Experience the racing thrills at Anderson Speedway, where passion and speed collide in Madison County, Indiana. Its rich history, heart-pounding action, and strong community ties make it a must-visit destination. Whether you're a devoted racing fan or seeking an unforgettable experience, Anderson Speedway offers the perfect blend of adrenaline and entertainment. Join the excitement at this racing gem in Madison County!
Thumbnail Photo by: Bruce Nuttleman