All event information is subject to change. Please check the website or social media pages of the event's organizers for the most up-to-date information.
Events:
Anderson Symphony Orchestra: Pavel & Direct Contact Latin Jazz | ASO Chocolate and Wine
Date: April 1st  
Time: Chocolate and Wine: 5-7PM, Performance begins 7:30PM
Location: Paramount Theatre – Anderson, IN 
"Join us on April 1, 2023 from 5 p.m. to 7 p.m. for our popular Chocolate and Wine tasting event at the Paramount Ballroom. Enjoy heavy hor d'oeurves and wines paired with chocolates from around the world. Tickets will sell fast, so purchase yours today at the button below.
After the Chocolate and Wine tasting, join us at 7:30 p.m. in the Paramount Theatre to celebrate Hispanic Heritage with an evening of Latin Jazz. Pavel & Direct Contact are known for their energetic, fiery performances. Led by Internationally-known Dominican pianist and Chicago Music Awards Nominee Pavel Polanco-Safadit, they will bring an unforgettable experience of Latin Jazz, Salsa, and Latin-infused American pop song. The ASO will also perform the finale, Malambo, from Estancia by Alberto Ginastera and Danzon No. 2 by Arturo Marquez – two of the world's greatest Hispanic composers." 
Spring into Dance
Date: April 1st
Time: 2:30PM
Location: Reardon Auditorium, Anderson University – Anderson, IN 
"Our season concludes with this concert featuring choreography by faculty and guest artists, all performed with the highest levels of professionalism and artistry."
Opening Night
Date: April 1st 
Time: Gates Open – 3PM, Racing Begins – 6PM 
Location: Anderson Speedway – Anderson, IN 
Divisions: McGunegill Engine Performance Late Models, Noble Wine & Spirits ThunderCars, Marcum's Welding Front Wheel Drives, Vintage Wrench Ford Division
Opening Night of Technicolor Dreams & 42nd In-Focus Photo Exhibit
Date: April 2nd
Location: Anderson Museum of Art – Anderson, IN 
Technicolor Dreams: "Spring is officially here! Don't miss out on this colorful exhibit Technicolor Dreams: Art by Lynette K. Waters-Whitesell & Jennifer Hoard."
42nd In-Focus Photo Exhibit: "Open to all photographers living in Indiana, our annual photography competition and exhibition IN-Focus focuses on seven categories: People, Nature/Scenic, Animal/Wildlife, Architecture, Photojournalism, Digital Manipulation, and Open."
23rd Running of the Glen Niebel Classic
Date: April 8th
Time: Gates Open – 3:30PM, Racing Begins – 6PM 
Location: Anderson Speedway – Anderson, IN
Divisions: 500 Sprint Car Tour, USSA Kenyon Midgets, Thunder Roadsters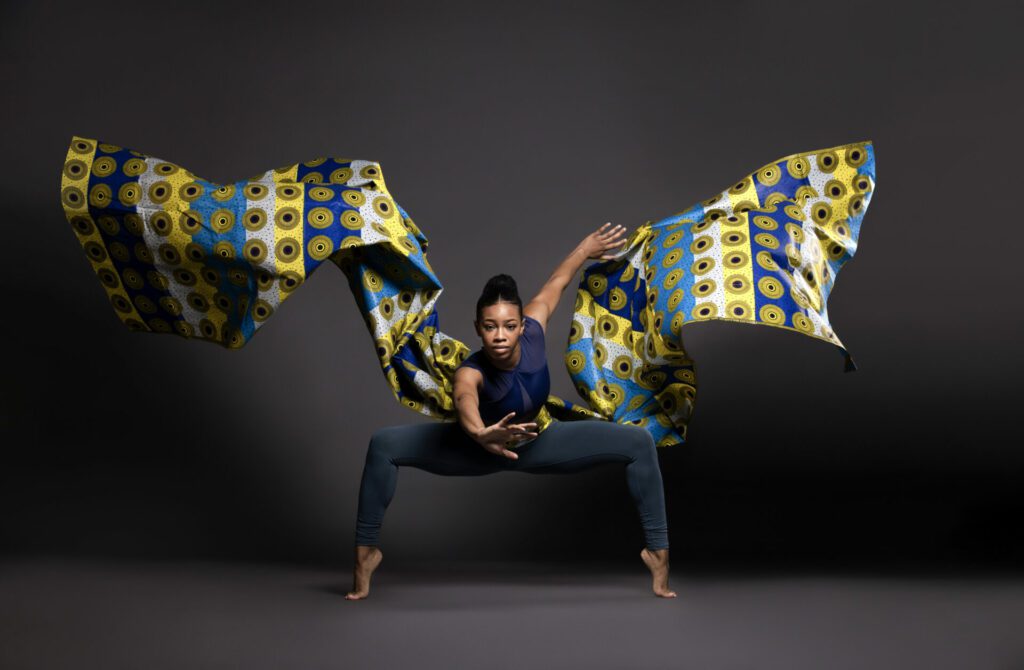 Diversity Dance Festival
Date: April 11th-13th
Location: Anderson University – Anderson, IN 
4/11: Native American Dance Class instructed by the Andersontown Powwow Association
4/12: West African Dance Class instructed by Dr. C. Kemal Nance of the University of Illinois
4/13: Dance Kaleidoscope Performance
4/17: Broadway Bound: Visions in Color Virtual Forum with performers from "MJ: The Musical" and "Hamilton"
J. Eyre 
Date: April 13th-15th  
Time: Fri-Sat 7:30PM, Sun 2:30PM 
Location: Byrum Hall, Anderson University – Anderson, IN 
"The world collegiate premiere based on Charlotte Brontë's epic novel."
Cory Asbury
Date: April 14th  
Time: 7:30PM
Location: Paramount Theatre – Anderson, IN 
"Cory Asbury's 2018 album Reckless Love landed him at the top of the Billboard Christian Albums chart in 2018, leading to two Dove Awards and a Grammy nomination. The title track spent 18 weeks at #1, earning Billboard, ASCAP, and BMI Christian Song of the Year honors, and has been certified triple platinum with over 3 million equivalent units. His follow-up album, To Love A Fool, featured the single 'The Father's House,' which was certified a gold hit."
CB Fabricating Spring Fling 
Date: April 15th  
Time: Gates Open – 4PM, Racing Begins – 6PM 
Location: Anderson Speedway – Anderson, IN
Divisions: CRA Late Model Sportsman, CRA Street Stocks, Vores Compact Touring Series
Sister Act: The Musical
Date: April 20th-22nd, 28th– 30th
Time: Thurs-Sat 7:30PM, Sun 3:30PM
Location: Anderson Mainstage Theatre – Anderson, IN 
"The feel-good musical comedy smash based on the hit 1992 film that has audiences jumping to their feet! Featuring original music by Tony- and eight-time Oscar winner, Alan Menken (Newsies, Beauty and the Beast, Little Shop of Horrors), this uplifting musical was nominated for five Tony Awards, including Best Musical." 
Thundercar 100
Date: April 22nd  
Time: Gates Open – 4PM, Racing Begins – 6PM 
Location: Anderson Speedway – Anderson, IN 
Divisions: Noble Wine & Spirits Thundercars, Marcum's Welding Front Wheel Drives, Legends, Vintage Wrench Ford Division-Pro
ASA/CRA Super Series Late Models
Date: April 29th  
Time: Gates Open – 4PM, Racing Begins – 7PM 
Location: Anderson Speedway – Anderson, IN
Divisions: ASA/CRA Super Series Late Models, McGunegill Engine Performance Late Models, Vintage Wrench Ford Division